Fire Suppression & Technical Rescue Division
Standard Operating Procedures
The fire district provides its membership with a composition of fire district Employee Policies, Regulations, and Standard Operating Procedures (SOP's).  Additionally, the Fire Chief provides direction through the publication of General Orders, Specialized Training Bulletins and District Newsletters.  All directives are based upon firefighter safety, best practices and recommendations set forth by the National Fire Protection Association.  These documents are issued to each member and become part of the District's Operations Manual.
Incident Command System
The Miami Valley Fire District utilizes a formal incident command system (ICS) for the management of each fire and EMS response pursuant to Fire District Rules and Regulation #205, Incident Command System.  When situations involve multi-jurisdictions and multiple agencies, a unified command structure will be implemented.  Furthermore, all district personnel have been trained in the National Incident Management System (NIMS). Finally, following the recommendations established by the U. S. Department of Homeland Security, the standard for communicating during emergency incident operations is through the use of plain-language – radio codes will not be used.
Technical Rescue Response
Many fire departments deploy Rescue Companies throughout their communities. Rescue Companies are primarily used for search and rescue of either trapped occupants or downed firefighters and are highly trained in technical rescue activities.  Examples of technical rescue events we encounter include vehicle extrication, water and ice rescue, trench, building collapse and rope rescue events.  While we do not staff a dedicated technical rescue response company, these activities are handled by our engine and ladder personnel who are trained in these techniques.
When situations exist and extend beyond the capabilities and resources of the Fire District, mutual aid as well as state and federal resources may be requested.  Examples of available state resources include the State of Ohio, Region 3 Rescue Strike Team and the State of Ohio, Urban Search and Rescue Team, known as Ohio Task Force 1. The Miami Valley Fire District has several members who currently operate with the Ohio Task Force 1 Team.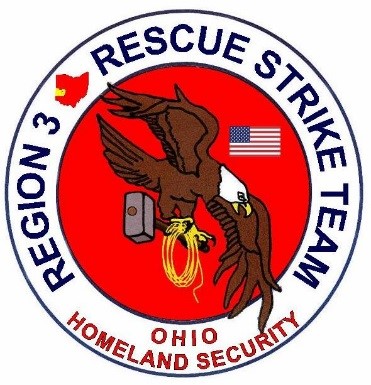 Ohio Region 3 Rescue Strike Team 
In addition to the Special Technical Rescue services provided by MVFD we also participate in the Region 3 Rescue Strike Team.  The State of Ohio Region 3 Rescue Strike Team is an eight county search and rescue team under the direction of the Miami Valley Fire & EMS Alliance.
The Miami Valley Fire District has provided logistical and personnel support since the inception of this Strike team in 2004. Region 3 is not a recognized state asset but is available for local response.  This team provides resources, such as personnel trained for unique rescue events with a vast array of tools and equipment that may be needed for a large complex disaster or a smaller closed incident such as: confined                                                           space, trench/building collapse, lost person search or surface water rescue.
This arrangement enables area fire departments to share the staff and tools to be summoned through an agreement with the Miami Valley Fire & EMS Alliance.  Currently there are seventeen agencies offering personnel and logistical support in order to ensure the Region 3 Rescue Strike Team is available to the local communities when needed.
Hazardous Materials Response
Members of the fire district have been trained to function at the "Operational" level for hazardous materials response (29 CFR 1910.120).  Personnel are trained to operate in a defensive fashion but can mitigate a limited number of minor spills/leaks in an offensive mode.  The response to hazardous materials incidents involves steps that include site management, product identification, risk assessment, personal protective equipment, information/resource coordination, product control, decontamination and termination.
The prevention of hazardous material incidents is achieved through aggressive code enforcement and the application and adoption of recognized safety standards.  Fire District personnel also serve as Hazardous Materials Technicians with the Dayton Regional Hazardous Materials Response Team (DRHMRT). The DRHMRT is a specialized team serving Montgomery County and the surrounding counties with the mitigation of hazardous materials incidents.
Fire Suppression Response
The Fire Suppression and Technical Rescue Division is responsible for the readiness, response and serviceability of the apparatus designed to perform fire suppression and technical rescue functions.  The Fire District's priorities for providing fire suppression include life safety, controlling and extinguishment of fire, incident stabilization and property conservation.   Members of the fire district are trained and equipped to perform aggressive interior and exterior fire attack when operating in the investigatory, fast attack and command, and defensive modes.
Fire suppression operations are delivered using personnel and apparatus that are strategically located throughout the response jurisdiction.  When required or conditions exist that dictate the need for additional resources, automatic or mutual aid is supplied by neighboring communities. Written mutual aid agreements have been established through the Montgomery County Prosecutors Office.
Based upon community risk assessment and pre-planning, the types of fires the fire district may be called upon to extinguish involve but are not limited to: brush, structural (residential and commercial occupancies), combustible and flammable liquids, electrical, vehicle and other forms of transportation.  Since the communities contain major state and interstate highways (Routes 725, 741, Interstates 75 and 675), a variety of vehicles travel through our response jurisdiction.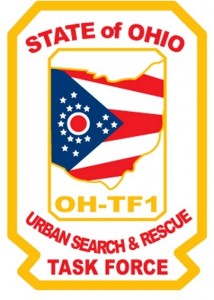 MVFD also provides personnel support to the area federal rescue asset.  Ohio Task Force #1 is a 300  member Urban Search & Rescue Task force and is available for federal, and state level responses. OH  TF 1 is part of a 6,000 person, 28 Task Force system.  This Task Force is one of the most deployed of  US&R Task Forces in the U.S. Department of Homeland Security/FEMA.
While the Region 3 Strike Team is designed for events lasting up to 12 hours, the FEMA TF can work around the clock without external support for up to 3 days.  This organization is also under the umbrella of the Miami Valley Fire & EMS Alliance. Evan Schumann is the Program manager. Additional information can be found at www.ohtf1.com.